No-Code Process Digitalization with TIM!
Modeling, automating, optimizing: The TIM BPM Suite combines technical process modeling, intelligent workflow automation and in-depth process analysis in a unique, overall solution. From an intuitive form design to the seamless integration of any number of interfaces to essential insights into the performance of your processes, our BPM software solution supports you as best as possible in every phase of the workflow lifecycle.

Superior Technology
As the world's only automation solution, TIM gives you the first-class freedom to use any modeling tool according to the BPMN 2.0 standard to map your workflows. Every self-written line of code makes TIM unique.
No-Code Form Design
Thanks to our no-code Smart Form Designer, you can create tailor-made workflows without any scripting. Conveniently use ready-made form elements via drag and drop and define rules with just a few clicks – no IT knowledge required.
Smart Information Logistics
Dynamic forms ensure tailor-made information logistics. Collect and distribute data in a targeted manner by easily defining individual visibility and writing rights for each process step.
Simple System Integration
With our TIM connectors, you can seamlessly integrate external data sources from existing IT systems into your workflows. An easy connection to any number of company applications is guaranteed.
Excellent Customer Service
Our customers confirm that we provide excellent support in every project phase. Behind all features at TIM, there is an energic team of experts who are at your side with a wealth of experience from over 400 implemented projects.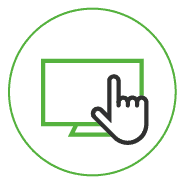 Intuitive User Interface
The web-based interface allows those involved in the process to easily access tasks and processes. Those responsible always keep an eye on the current process status. It's not by chance that 98% of our users enjoy working with TIM and feel that TIM provides significant relief.
Process Templates
Our success stories reflect our wealth of experience from numerous customer projects in a wide range of industries as well as the claim to always be able to offer our customers the best support.
Get the best out of your processes.
Let your work flow!