The TIM Team
The collegial cohesion and the working atmosphere in our Team are extraordinary. This is confirmed not only by our employee ratings, but also by our very low turnover.
Shaping the Future
Process digitization will continue to gain importance and secure jobs in the future. With TIM, you get the opportunity to actively shape digital change and to grow with us.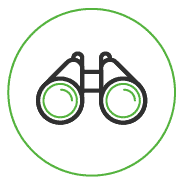 More Perspective
The start-up atmosphere at TIM Solutions is characterized by short decision-making paths and flat hierarchies. We recognize and reward performance. Anyone who gets involved is quickly given responsibility.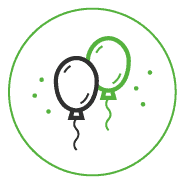 Employee Events
At TIM, events are celebrated as they come. In addition to three large annual events, we also use birthdays and small successes as an opportunity to celebrate together over food and drink.
Individual Support
Your further development is very important to us. So that you can develop your full potential at TIM, we regularly explore your personal strengths and perspectives together with you.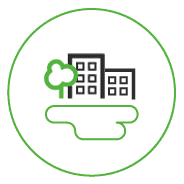 Your Workplace
With many innovative IT start-ups, the Garching-Hochbrück Business Campus forms the small Silicon Valley just north of Munich. The coveted location offers excellent connections, state-of-the-art office space, a campus canteen and alternating food trucks.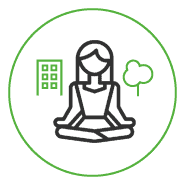 Work-Life Balance
30 vacation days, flexible working hours and the option of part-time work and home office enable you to maintain a balanced attitude towards life.
Employer-Funded Pension
On request, we can support our employees with a company pension. As a part of a flexible company pension scheme, we subsidize contributions that have been set aside.
Corporate Culture
Our corporate culture is characterized by trust, tolerance and personal responsibility. Open doors, honest feedback, communal cooking and a cute office dog named Emma await you in our Team.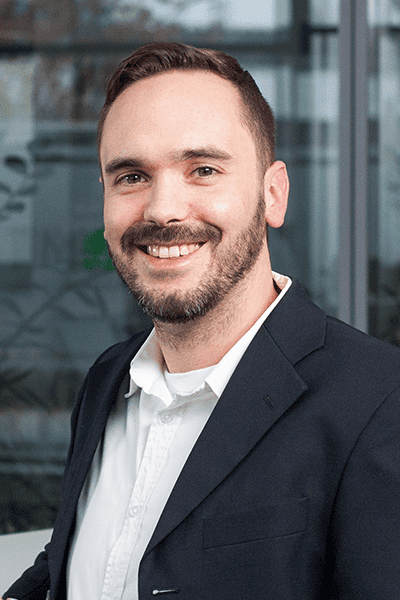 With TIM for over 10 years
Manuel is one of the team members who has been with TIM Solutions the longest. His area of responsibility within the Professional Services Project Team includes the management and further development of customer projects. Thanks to the wide range of applications, he never gets bored. Due to the variety of industries and processes, his learning curve is constantly kept at the top. Personally, what inspires him most about TIM Solutions is the good interaction and the strong team spirit. In addition to fitness and FIFA on the console, Manuel is a real series junkie in his private life.
Manuel Kindler, IT Specialist for Application Development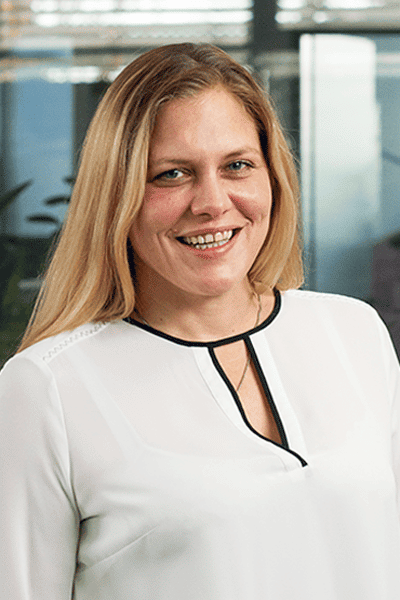 Fun, even when it's busy
Tina Neumann has been a permanent member of TIM Solutions since 2017. She manages the project implementation from pre-sales demos to implementation and follow-up support for customers. She is enthusiastic about the software's constant further development as well as the high flexibility with which customer requirements can be quickly implemented. It is precisely this dynamic that she values in her work in a team. Fast communication channels and friendly interaction always guarantee fun, even when there is a lot going on. She prefers to recharge her batteries offline in nature while camping, at festivals or in a rescue dog team.
Tina Neumann, Project Manager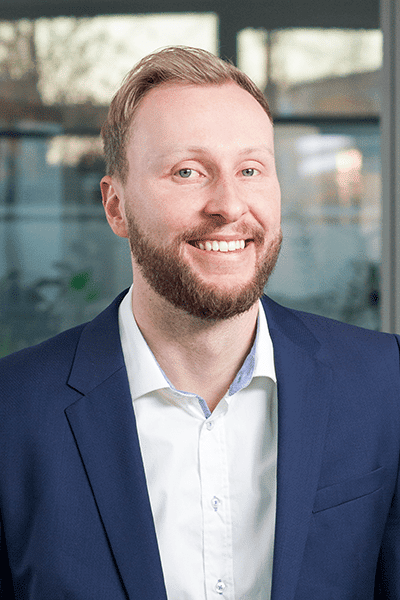 Team spirit and startup atmosphere
Tobias Weißmann has been responsible for the development and management of customer projects in the Professional Services Team since 2018. What he likes about the software is the flexibility and industry independence, which means that every new project offers variety. What he values about the company is the friendly atmosphere, the flat hierarchy and a corporate culture that is otherwise only known from startup companies. After work, he enjoys playing basketball and PlayStation or watching films, series and FC Bayern soccer games.
Tobias Weißmann, Project Manager
Determined team, great projects
Philipp Deycke started at TIM Solutions in 2017. His area of responsibility includes Technical Customer Support within the Infrastructure and Services Competence Center and Internal IT Support for his TIM Team. In his eyes, the relaxed approach and determination in the team are also reflected in the software and the great projects. He particularly values his helpful, courteous and committed colleagues. In his free time, he works as a rouleur and devotes himself to science fiction, historical non-fiction books and museums as well as traveling and computer games.
Philipp Deycke, Competence Center Infrastructure and Services
IT Consultant for Digitization of Business Processes (m/f/d)
We are looking for a full-time IT Consultant for the Digitization of Business Processes.
At TIM Solutions, there are no off-the-shelf solutions. Our experience from over 400 implemented projects shows that every process is as individual as the respective company. Thanks to our pioneering software solution and the increasing digitization pressure, more and more companies such as the BMW Group, Deutsche Bahn AG or
MediaCom trust the TIM BPM Suite to digitize their business processes.
Software Developer JAVA EE (m/f/d)
We are looking for a full-time Software Developer
JAVA EE (m / f / d) for our Team.
We offer you an exciting job as a JAVA EE software developer (m / f / d) in our office at the Business Campus in Garching-Hochbrück near Munich (directly on the U6 Underground and A9 Autobahn). As a Software Manufacturer, we develop our own workflow management system and oversee the implementation and maintenance of well-known customers such as the BMW Group, Deutsche Bahn AG or MediaCom.
Sales Support for German Speaking Regions (m/f/d)
We are offering an exciting job as Sales Support for the German-speaking regions.
As Sales Support, you will support our sales department and be responsible for customer care and acquisition. Your profile includes several years of professional experience and you are looking for a new challenge in a rapidly growing market. Our company develops its own workflow management system and supports the implementation at well-known customers such as BMW Group, Deutsche Bahn AG or MediaCom.
Working Student in Project Development (m/f/d)
We offer you an interesting working student position in the field of BPM Process and Project Management.
As an intern / working student in our company, you will help us with the conception, development and documentation of customer projects and after the orientation phase, you can be responsible for your own (sub) projects in the Project and Process Management Areas.
Working Student in Product Management (m/f/d)
We are offering an interesting working student position
in the field of Product Management.
Your tasks in Product Management are diverse. In addition to constant market observation, you will analyze competing products down to the last detail and delimit them. Support with pre-sales activities, such as product presentations or the implementation of proofs of concepts for potential customers, are just as much a part of your activities as the further development of marketing materials.
Didn't find your dream job?
No problem! Apply now on your own initiative! Simply send us your CV with cover letter and job position suggestion to karriere@tim-solutions.de.

Our colleague, Stephanie Kratzl, will be happy to help you with any questions about your potential career at TIM Solutions. We look forward to hearing from you!
Stephanie Kratzl
Personnel & Applicant Management
Do you have questions about recruiting in times of Corona?
Responsible cooperation is very important to us. So that we can get to know and greet you in the current situation, we have adjusted our application process a bit. In order to avoid infections, we are currently holding our conversations via video conference (Microsoft Teams or Skype). You will receive a link from us in advance that will take you to the virtual meeting. We are also currently designing your orientation process more flexibly than usual in compliance with all hygiene regulations. What has not changed is comprehensive professional support and a rapid integration into our team.
Do you have further questions? Then write to us karriere@tim-solutions.de. We look forward to you and your application!
Start your career with us today
Let your career flow!