CPOs@BPM&O from March 17 – 18, 2022 in Cologne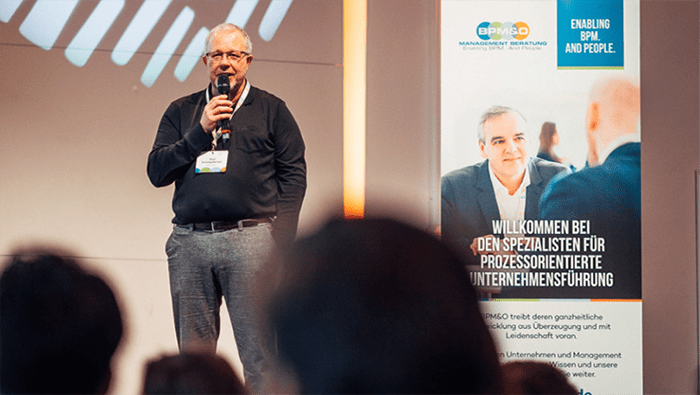 from 09:30am - 04:00pm each day
Online via livestream or presence in Cologne
Online € 167.23 | presence € 461.34 net
The biggest process management congress in the German-speaking world is going into the next round! This year, BPM&O is once again planning to include practical experience presentations from the process management environment, expert lectures on current topics "outside the box" as well as exciting and interactive workshops for its annual congress. 
TIM Solutions will be there again this year as an exhibitor. Let your work flow – don't work for your processes, let your processes work for you! At the live hacking we will put our motto into practice. Please refer to the (provisional)  agenda for information about the live hacking and all other agenda items. Register now on the  BPM&O website. We look forward to seeing you directly in Cologne or online via livestream!
You are also welcome to subscribe to our TIM Solutions Newsletter, to receive our interesting event information automatically. We also regularly publish expert reports, company news and industry information. Stay up to date with us!