2nd Symposium on Corporate Governance 4.0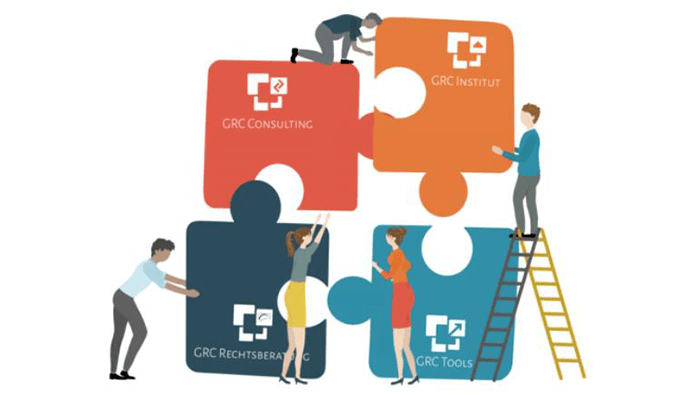 Economic, ecological, social sustainability and digitization are, according to futurology institutes – even more so in "Corona times" – the big issues for the board of directors, management, supervisory board, department heads, compliance, risk managers and HR managers.
Since Corona, the "New Normal" looks completely different than it did in the previous decade: securing the company's existence, consolidating finances, adapting business models, business continuity & risk management, new working environments, new technologies and innovations have top priority.
From the current megatrends, the management derives future-oriented, innovative top goals and strategies such as "Sustainable livelihood", customer satisfaction, legal security and management liability (compliance), risk management, strategic human resources development, sustainability and digitalization.
The new strategies can be implemented effectively and efficiently through a digitized integrated management system. The return on investment can be achieved extremely quickly through enormous (financial) savings due to digitization. There are concrete example cases for this.
On these new requirements and solutions, we cordially invite you on behalf of our partners, the International Institute for Governance, Management, Risk & Compliance (GMRC) and the Center for Academic Continuing Education of the Deggendorf University of Applied Sciences, RiskNet GmbH as well as Bayern Innovativ under the patronage of Bernd Sibler, MdL, Bavarian Minister of State for Science and the Arts, to the 2nd Symposium with the topic "Corporate Governance 4.0: Digitized Integrated GRC Management System 4.0 on March 22, 2021 from 10:00 to 18:00.
Benefit from top-class speakers and discuss with us exciting and important topics that secure the existence and competitiveness of your company.
Register now and secure your place at the symposium. You decide whether you want to participate online (59 EUR) or in attendance (79 EUR). The number of persons for a presence participation is limited due to the applicable hygiene requirements.
You are also welcome to subscribe to our TIM Solutions Newsletter, to receive our interesting event information automatically. We also regularly publish expert reports, company news and industry information. Stay up to date with us!