Turnkey customized s

olutions for

y

our

i

ndividual

use cases
TIM Process Templates
Our ready to use process templates combine our experience with the specialist knowledge of industry experts and the latest scientific findings from well-known universities. You can adapt the templates individually to your company's needs with minimal effort. You can immediately benefit from the numerous advantages of a digital workflow! 
Onboarding
Rely on a smooth digital onboarding process with the TIM BPM Suite. This not only relieves your HR department, but also increases the motivation of new employees. 
Policy Management
Use our process template to ensure legal compliance with all regulations within your company. This way, you exempt your employees and managers from liability.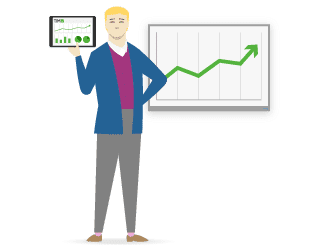 IT Hardware Request
Digitize your IT hardware request process in order to minimize the bureaucratic efforts of your employees, avoid bottlenecks and benefit from price discounts. 
Corporate Gifting Policy Management
Handling gifts and invitations with legal compliance is not an easy task for companies. With the TIM BPM Suite it is! Thanks to TIM, you always stay on the safe side with digital corporate gifting policy management. 
Business Partner Integrity Management
With our process template, you not only establish a legally required internal compliance structure, but also avoid high penalties and even imprisonment. With TIM, you build trust and sustainable value through compliance. 
Get the best out of your processes.
Let your work flow!