Processes as Individual
as your Company
Our team for your Success
Successful process management requires a process-oriented company organization and the specific specialist knowledge required for the area or industry. We are happy to assist you with our comprehensive expertise gathered from more than 500 workflow projects and a handpicked network of consultants. We individually recommend a team of experts who are experienced in process management as well as in your industry or discipline for your IT landscape and workflow requirements. Together with you, this team develops the concept that is suitable for your company and the design of your organization and processes.
Robotic Process Automation
A combination of TIM and Robotic Process Automation offers the greatest possible efficiency and automation. TIM orchestrates all robots that play a role during the entire workflow and enables systems to be connected very efficiently through "non-invasive" interventions.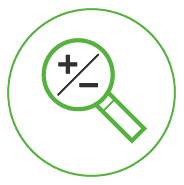 Current State Analysis
A comprehensive analysis of your process landscape gives you insights into all current strengths, weaknesses and opportunities of your processes. Targeted improvement measures for your future process management can be derived in a percise manner.
Requirements Management
We support you in the determination, analysis, specification and validation of all technical properties and framework conditions for the smooth introduction of your new software solution.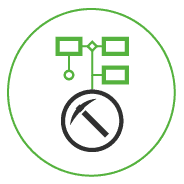 Process Mining
With process mining techniques, we enable the simple analysis and visualization of complex processes in your business processes. Event data from supporting IT systems enables the actual process flow to be mapped. Bottlenecks can be quickly identified thanks to the integrated performance view.
Process Modeling
We use process modeling together with you to define and implement new strategies for your process management. Company-wide standards enable a uniform and clear documentation basis for your processes.
Practice-oriented Training
Anchoring process orientation sustainably throughout the company is one of the most important success levers in global competition. Therefore, we offer a series of seminars on the topics of process management and organizational development.
Get the best out of your processes.
Let your work flow!