Perfor­mance boost
for your processes
Business Process Intelligence –
TIM turns your BPM into a success driver!
Continuous process improvement can only be achieved by evaluating process indicators. With the TIM BPM Suite you can continuously monitor ongoing processes and gain valuable insights into how your processes are performing. Analyze bottlenecks and vulnerabilities in your workflows in real time and make future-oriented management decisions based on sound live data. Turn your business process management into a success driver in no time!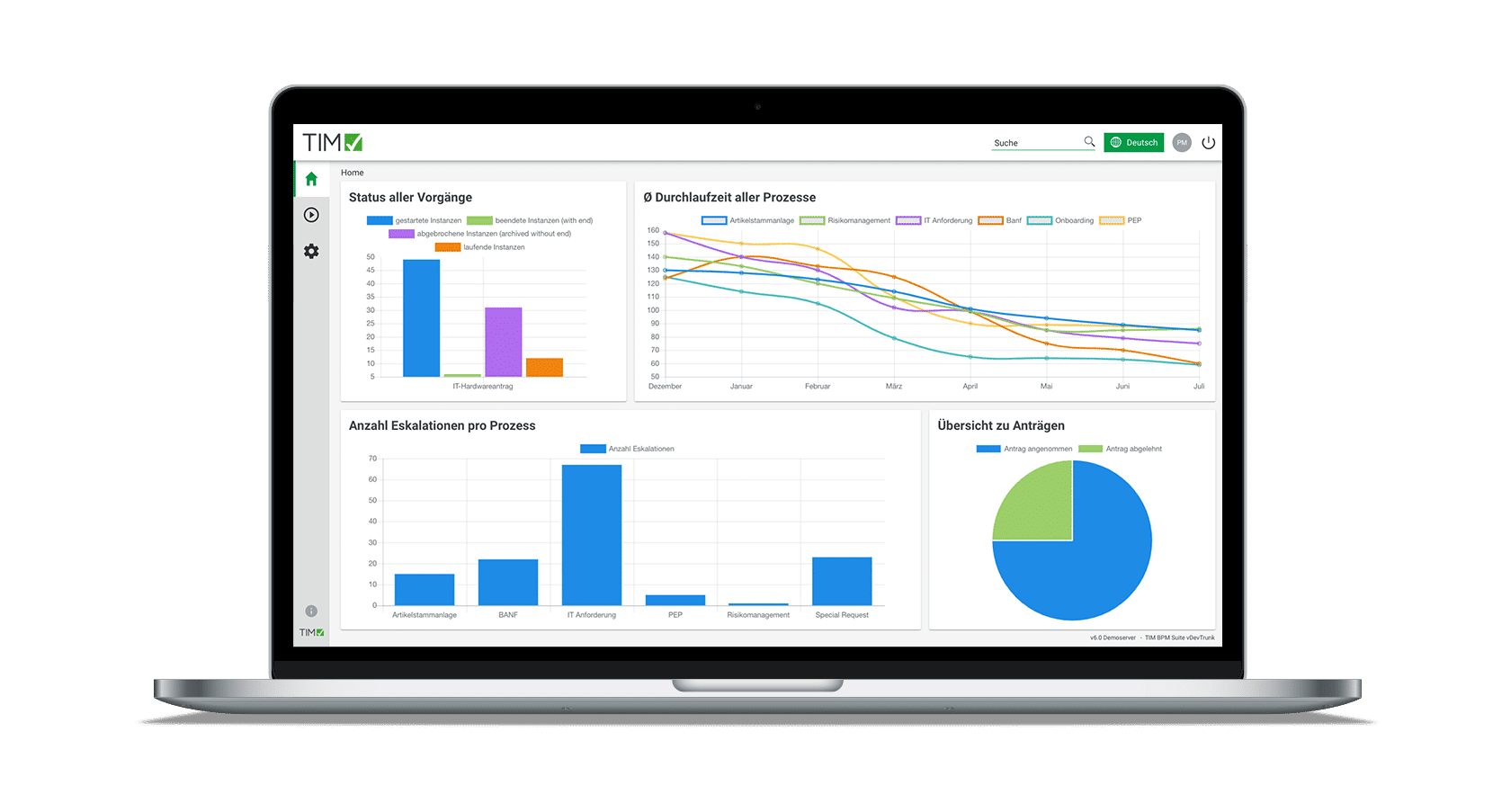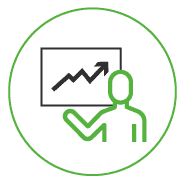 Business Activity Reporting
Generate customized reports and personalized dashboards to visualize KPIs and gain insights into your business processes.
Have the key figures and live data relevant to you individually prepared and made available. Data can also be received automatically by e-mail.
Personalized widgets, easy screen sharing and flexible approvals for employees at all company levels supplement your existing reporting.
Transparency is key! Individual reports, including data from third-party sources, help you get thorough and customized insights along the entire process chain.
Business Activity Monitoring
Benefit from seamless process control and monitoring in real time and identify any deviations from the specified target state early on.
Keep your processes alive! Corresponding measures or escalations can be initiated in a timely and targeted manner.
Keep an eye on all ongoing processes. The live monitoring of all tasks gives you all the data you need, clearly organized in a Gantt chart.
Plan and control your future processes in a predictive and convenient way by displaying follow-up tasks and deadlines.
Business Intelligence Cockpit
Responsive Design – Easy to use on smartphones and tablets
Reporting made easy with TIM
Get the best out of your processes.
Let your work flow!