From a vision to a 14-year success story
TIM Solutions was created in 2007 with the vision of making your business processes the driving force behind your company's success. Today we pursue this objective on a comprehensive level, meaning with a unique BPM Suite for process digitization, process consulting for intelligent industry solutions and operational professional services. Our software stands for the latest technology and pioneering innovation in the field of digital process automation. Intuitive handling with simultaneous flexibility in further development are the values to which we constantly align our work. Our worldwide network of mentors and industry specialists is characterized by a constant exchange of knowledge and drives us to continuous further development. Close research collaborations with numerous colleges and universities create a scientifically sound basis for our product developments.
Corporate Values
Based on our corporate values of integrity, sustainability and professionalism, we continue to support our customers competently and personally. We see project work as a partnership and rely on trusting cooperation. Sustainable action represents a decisive and trend-setting value for us in all matters.
Product Vision
The TIM BPM Suite enables small to large companies to digitize all kinds of business processes. Our workflow management system is characterized by usability, innovative strength and customer orientation. Compared to other solutions, the TIM BPM Suite stands out due to its openness to modeling tools (BPMN 2.0), implementation speed and flexibility for adjustments.
Industries and Processes
TIM can be used in all process areas in any industry. Our specialists have many years of experience and in-depth know-how from over 400 completed projects. The industry expertise of our partner network always flows into the development of our process templates. Our process library is constantly being filled with additional business cases.
The TIM Team
Our outstanding customer support is another specialty of TIM. With an abundance of commitment and competence, every single team member contributes every day to the success of our customers and partners. Our extraordinary team spirit proves that trusting work can form the basis for innovative and creative thinking. Ultimately, it is not the technical characteristics of a solution that are decisive, but whether it will reach the people for whom it was made.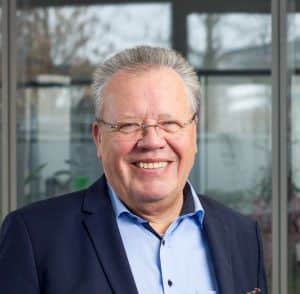 Hermann Filß
Managing Director
Hermann Filß is the founder and managing partner of TIM Solutions. In the course of his professional career, the graduated Surveyor has successfully built up various software companies. To this day, he is actively involved in shaping the company history and the unique corporate culture of TIM Solutions.
Demian Riess
Managing Director
Demian Riess is the managing partner of TIM Solutions and has significantly shaped the development of the company. In addition to a steadily growing customer base, he has contributed to the development of a strong partner network. Before his time at TIM, Demian Riess studied International Business Management in Heidelberg and completed his MBA in California.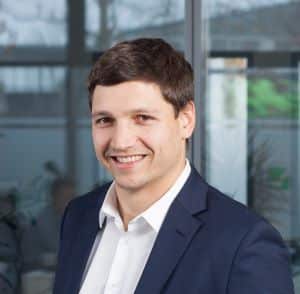 Martin Oehm
Managing Director
At TIM Solutions, Martin Oehm is responsible for the further development of the TIM BPM Suite and its use by customers. Through the long-term management of many customer projects, the business IT Specialist (M.Sc.) recognizes the needs of Users. In his position as Managing Partner, he always keeps the added value for the End User in focus.
Fabian Ludacka
Head of Business Development
Fabian Ludacka started at TIM Solutions in 2013 and was responsible for Product Management for 7 years. In his current role as Head of Business Development, the Business IT Specialist, Author and Lecturer controls strategic corporate development and drives the expansion of TIM's technological pioneering role in digital competition.
Fesal Baxhaku
Head of Branch Office Kosovo
Fesal Baxhaku has led the TIM Solutions Kosovo location since 2019. Prior to that, he completed his Doctorate in Computer Science at the University of Sheffield and worked for a long time as a Teaching Assistant and Lecturer at various universities. With several years of experience as a Team Leader and Software Developer at local companies in Kosovo, he combines academic knowledge and in-depth professional experience into one person.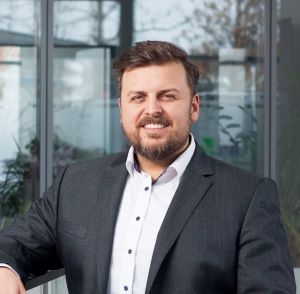 Jörg Kethur
Engineering Manager
Jörg Kethur has been part of TIM Solutions from the very beginning and has been responsible for setting up the backend and frontend development for many years. In addition to managing constantly growing requirements for architecture, security and scalability, he supports complex customer projects as a Mentor and internal processes as a Development Coach.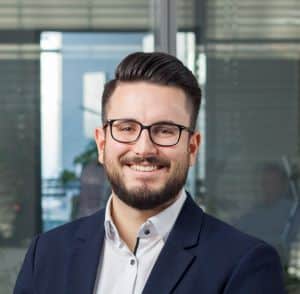 Maximilian Neumaier
Head of Professional Services
As Head of Professional Services, Maximilian Neumaier is responsible for one of the three business areas of TIM Solutions. Through his many years of professional experience as a Project Manager, he gained deep expertise in the analysis and implementation of business processes. His Technical Computer Science Studies (M.Sc.) help him to integrate the customer's IT landscape into workflows in the best possible way.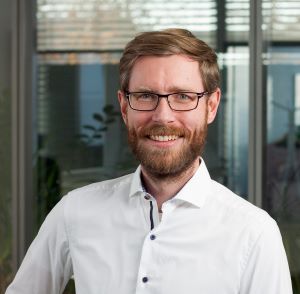 Oliver Schirach
Head of Branch Office Frankfurt am Main
Oliver Schirach had the first point of contact with TIM as a customer in 2012. Three years later, he decided to become a part of the company and to take over the management of the Frankfurt location. In finding solutions together with customers as well as in project-specific product extensions, his top priority is always customer satisfaction.
Stefan Barth
Head of Infrastructure and Services
Stefan Barth found TIM Solutions through a recommendation in 2012. Today, as Head of Infrastructure and Services, he is responsible for IT infrastructure and IT security. Furthermore, he acts as an interface between the customer and product or project. His broad specialist knowledge enables him to grasp new topics quickly and provide targeted support.
Steffen Scherle
Head of Product
Steffen Scherle has enriched the management of TIM Solutions as Head of Product since 2021. Using modern methods of agile software development, he contributes to the continuous development of TIM. Thanks to his many years of experience as a Software Engineer, the Media Computer Scientist supports TIM Users in implementing processes as efficiently and intuitively as possible.
Always up to date with the  TIM Solutions Newsletter!
Receive regular TIM updates as well as the latest industry news, expert reports and event tips on everything to do with BPM!