Product Update for TIM 7.2
We have news for you from our development team! As of today, TIM 7.2 is available and will enormously accelerate the everyday work of many TIM users and those who would like to become one. What exactly the new TIM version has in store for you is summarized below. Give your routine an update and read more about the four most important innovations of TIM 7.2.
New OCR Connector
Our new OCR connector enables the simple and flexible connection of OCR systems (Optical Character Recognition). With each scan, such as an incoming invoice, a new process is started in TIM or an existing process is updated. Thanks to the connected text recognition software, the contents of the scanned documents or images are automatically transferred and further processed in TIM. This eliminates the need for manual effort and makes working with TIM even easier and more efficient in the future.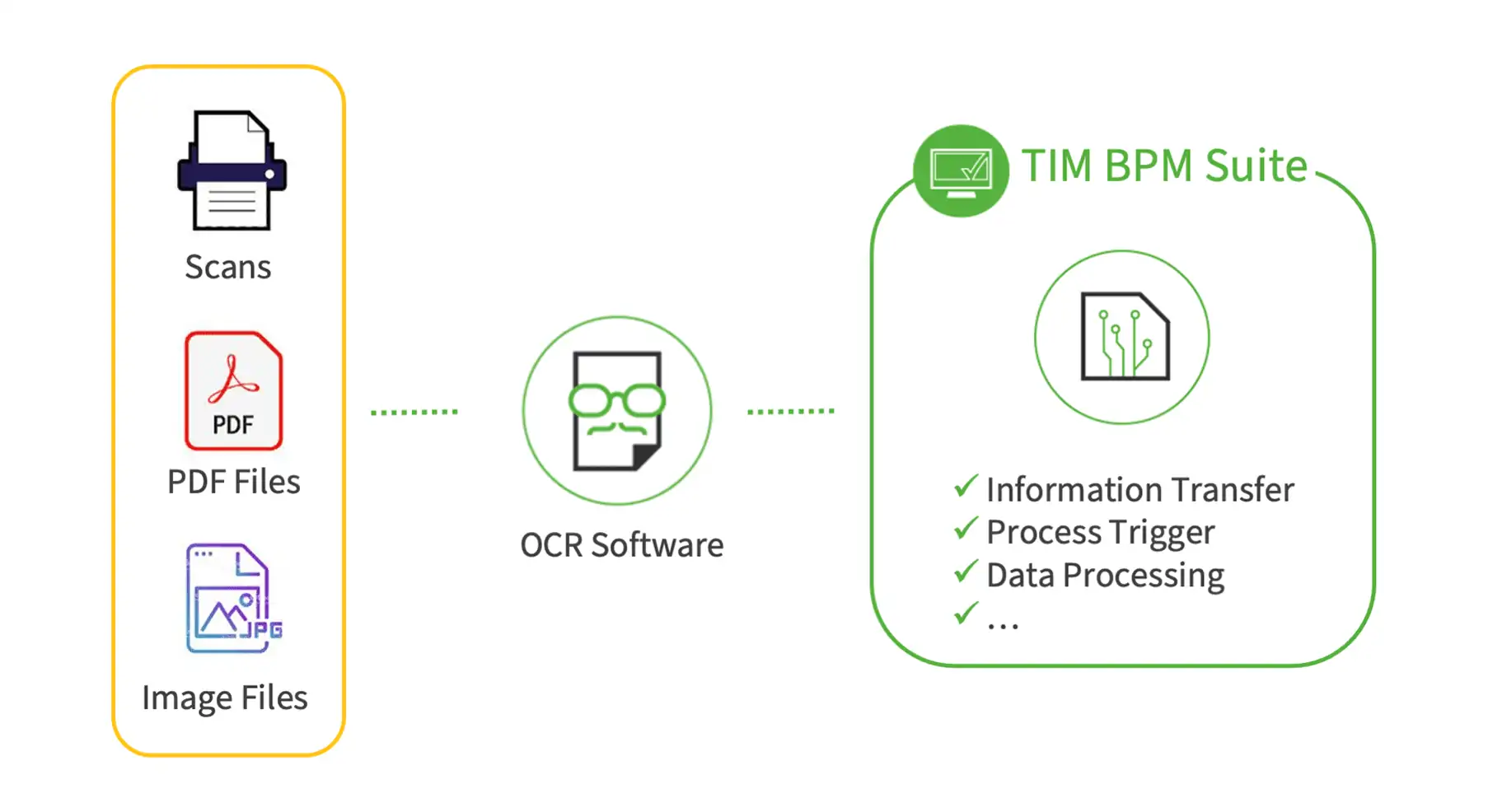 New Overview Matrix
Since the TIM 7 release, our new TIM Smartform Designer (TSD) is growing through further functions and constant optimizations. Therefore, the new TIM version also offers a new TSD feature which significantly facilitates the form creation, especially in case of very large and complex forms. Now TIM designers always keep an overview of all mandatory fields as well as on all writing and reading permissions predefined in the form. The new overview matrix also offers functions for directly adjusting or removing existing sections. Further functions for targeted filtering and bundled editing of element controls are already planned for upcoming versions.
Improved Usability
The small but fine design adjustments of TIM 7.2 add clear enhanced value in the usability. By improving the menu area and an optimized display of version and license information, more space has been created for important process-related content. The current version number can now be seen discreetly as a fixed text element in the footer. This will provide TIM users with an even greater overview in the future.
Simplified Administration
This innovation will please many TIM users who have controlled the management of user data in the past. When importing and exporting user data, all required profile data will be maintained in the future. This way, mass changes of all user data can now be easily implemented.
Outlook for the Future
With a closing look at the calendar, we would like to share with you our planned date for the TIM 7.3 release in September 2021. On the agenda is primarily the upcoming JWT authentication, which will make TIM even more secure, stable and future-proof. For this year, extended substitution rules, as well as optimizations of our TIM Smartform Designer (TSD), such as a new database connector and functions for simplified processing of recurring tasks, are planned.
You don't want to miss any of our product news in the future? Subscribe to our TIM Solutions Newsletter! We also regularly publish valuable expert reports, event information and industry news. Stay up to date with us!