No-Code Workflows at Last With TIM 7
TIM 7 makes digitization easier than ever thanks to No-code workflows! In the course of our long awaited TIM 7 release we also introduce our new TIM Smartform Designer (TSD), which now revolutionizes the digitization of your processes! With the intuitive form configurator you can now configure extensive and complex forms quickly and easily for your workflows on a no-code basis.
TIM 7 opens up a new world of form design where you no longer need IT skills to intuitively create customized forms. From now on, you can use pre-defined form elements with convenient drag and drop and define rules with just a few mouse clicks, without writing a single line of code yourself. Be inspired by the many 
new features
 and experience the new standards TIM 7 sets with the release of the TSD!
TIM Smartform Designer (TDS)
In order to offer our customers the best, we have decided to develop the TIM Smartform Designer as a custom-tailored unique product for the TIM BPM Suite itself. As the perfect tool for the TIM BPM Suite, the TSD completes the TIM 7 release in terms of form design with some exciting features.
With the web-based form configurator, you can easily create tailored, in-process forms yourself. The intuitive Smartform Designer continues to work for you following a "What you see is what you get" (WYSIWYG) principle, ensuring you have an overview of the final design even as you make changes.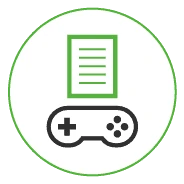 The integrated element control gives you the option to dynamically adjust your form for every step of the process with custom display options and write permissions. As a result, everyone involved in a process receives targeted information about their specific tasks based on where they are in the process.
Thanks to the no-code rule configuration of TIM 7, creating and testing rules has never been so easy! Use our intuitive rule configurator to create dynamic form content and increase the efficiency of your forms by adding as many rules as you need, following an IF THEN approach.
#4 Convenient Preview Mode
With preview mode, you can now test how the form behaves in a process context without having to publish a new version. What does the form look like when you start the process? Who can view the role of "Supervisor"? Get the answer to these and other questions by logging on in any role and pulling up the form.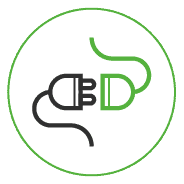 Our new TIM Connectors make connecting web services a breeze, using approaches like REST. With TIM, you can easily integrate the external data sources of existing systems right into your workflows, enabling functions such as the automatic population of drop-down menus in in-process forms.
#4 Intuitive User Surface
All features of the new administrative surface boast the TIM design and essential usability optimizations have made work easier. For example, users can now be cloned and activated through an activation link. A WYSIWYG principle applies here as well, meaning you have access to a full-scale overview of all changes and modifications.
For more practical insights into the TIM BPM Suite, you can also visit our
youtube-channel.
We would be happy to advise you!
To receive more news like this in the future, register for our 
Tim Solutions Newsletter
. In addition to regular TIM updates, we publish valuable expert reports as well as current event information and industry news from the BPM world. Stay up to date with us!