Our process templates are the building blocks for your success
The volume of requests due to staff fluctuation and employee demand requirements is difficult to handle. Precious working time is wasted due to delays in ordering IT hardware. 
A structured and strategically oriented ordering system in IT departments is also recommended from the purchasing perspective. This plays a role especially in the case of price discounts that are tied to higher order quantities. 
Many IT employees try to get an overview of applications and deadlines with Excel lists. However, these do not offer any functions that ensure that the application process runs efficiently. 
Our Solution: Digitization of your IT Hardware Request Process
Software-controlled scheduling means that deadlines no longer have to be calculated backwards in the calendar in a time-consuming manner. As soon as it is known when new hardware must be available, dynamic deadlines can be set automatically. 
Mandatory fields in the template ensure that all important information is captured. Data quality increases significantly, making automatically generated reports more accurate and powerful. On this basis, you can continuously optimize your process.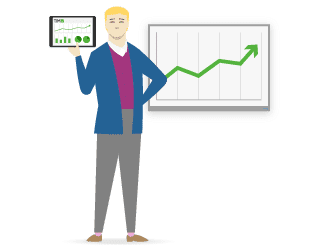 Transparency across all tasks of all process participants ensures smooth, cross-departmental processing. An overview of all applications makes it possible to benefit from discounts and ensure the homogeneity of the IT landscape. 
What

 

are

 

the TIM Template Advantages?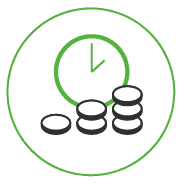 Save money that you otherwise would have to invest in creating the process from scratch. With TIM, a proven template is immediately available to you as a pre-implemented solution.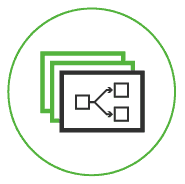 With our ready to use template, you save many hours of programming efforts that would be incurred with another solution that needs to be created from scratch or is difficult to customize.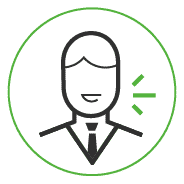 Gain access to our experience from many customer projects in various industries as well as our knowledge of consulting companies and well-known experts from universities. 
Process Template
IT Hardware Request
conveniently sent to your inbox!